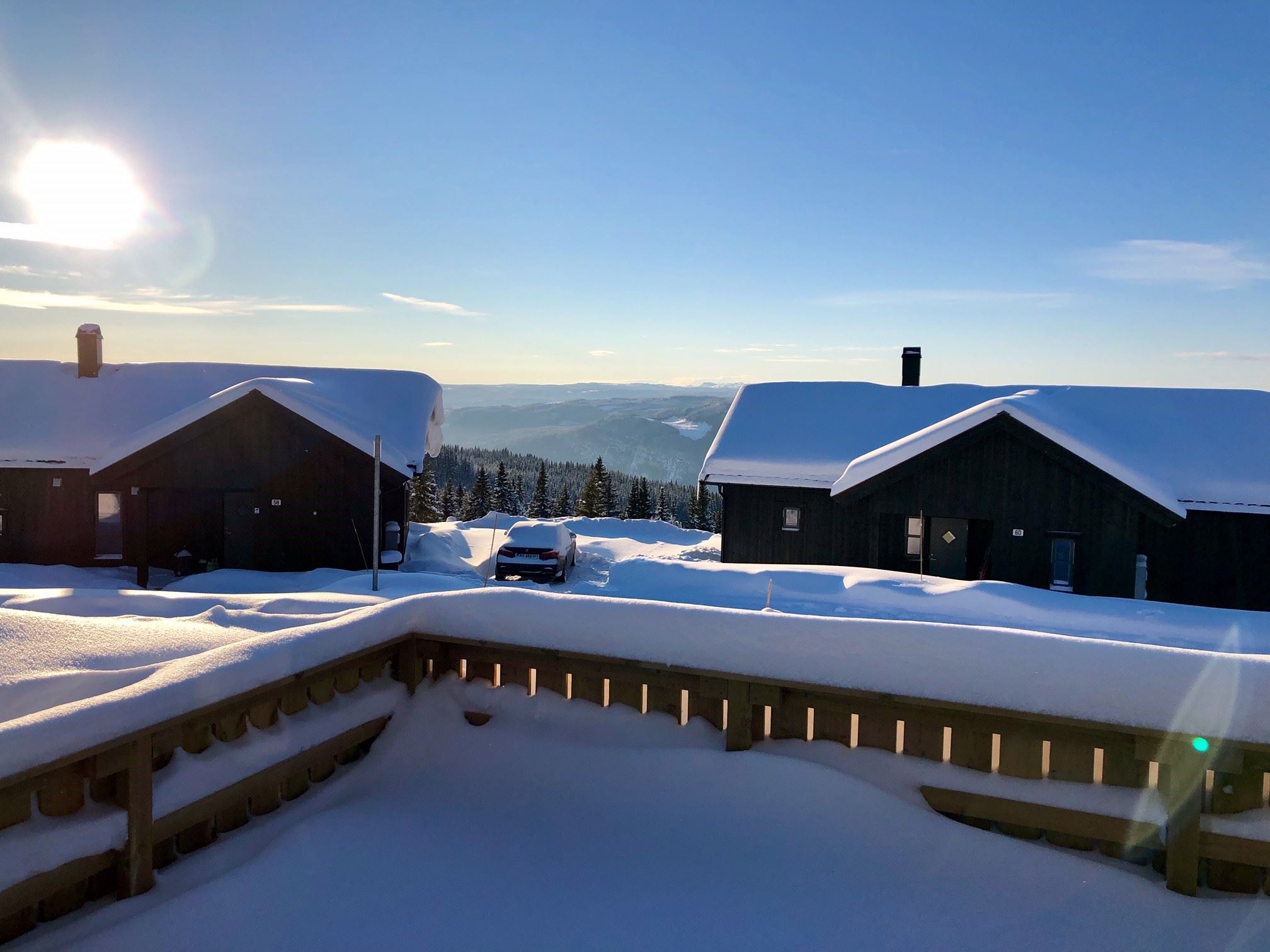 HAUGANBRINKEN 49
New and modern cabin located in Moseteråsen with 4 bedrooms and 10-11 beds, 2 Bathrooms.
Modern cabin where you can enjoy your ski-holiday. Ski in/ ski out through ski paths over Mosetertoppen, which means you will have to get over a small hill before you get to the slopes.

Follow cross-country trail to the bridge over Mosåa. From there follows a pathways through a cottage field. This takes you into the slope at the bottom of track 30 (Backyard) or mid trail 6A (Svegårdsløypa)
Return via Moseterheisen.

The cabin is also close to the cross country slopes, 7 km of the slopes are lit, which means you can ski in the alpineslopes during the day, and still take a trip in the cross country trails in the evening.

In summer you have a good location close to activities like downhill cycling, Hunderfossen, Lilleputthammer and Lekeland. Great hiking in the mountains.Livingroom contains sofa,TV and fireplace.
Dining table where you can enjoy meals togheter.
Upstairs livingroom contains double sofabed.

Fully equipped kitchen with fridge, freezer, stove, and dish washer.

4 separate bedrooms:
Bedroom 1: Doublebed 180 cm
Bedroom 2: Doublebed 140 cm
Bedroom 3: Doublebed 150cm + 2 Singelbeds
Bedroom 4: Doublebed 180 cm


2 separate bathrooms:
Bathroom 1: shower, toilet, laundrymachine
Bathroom 2: shower, toilet


Further information:
135 square meters. Pets not allowed.
Internet, parking.