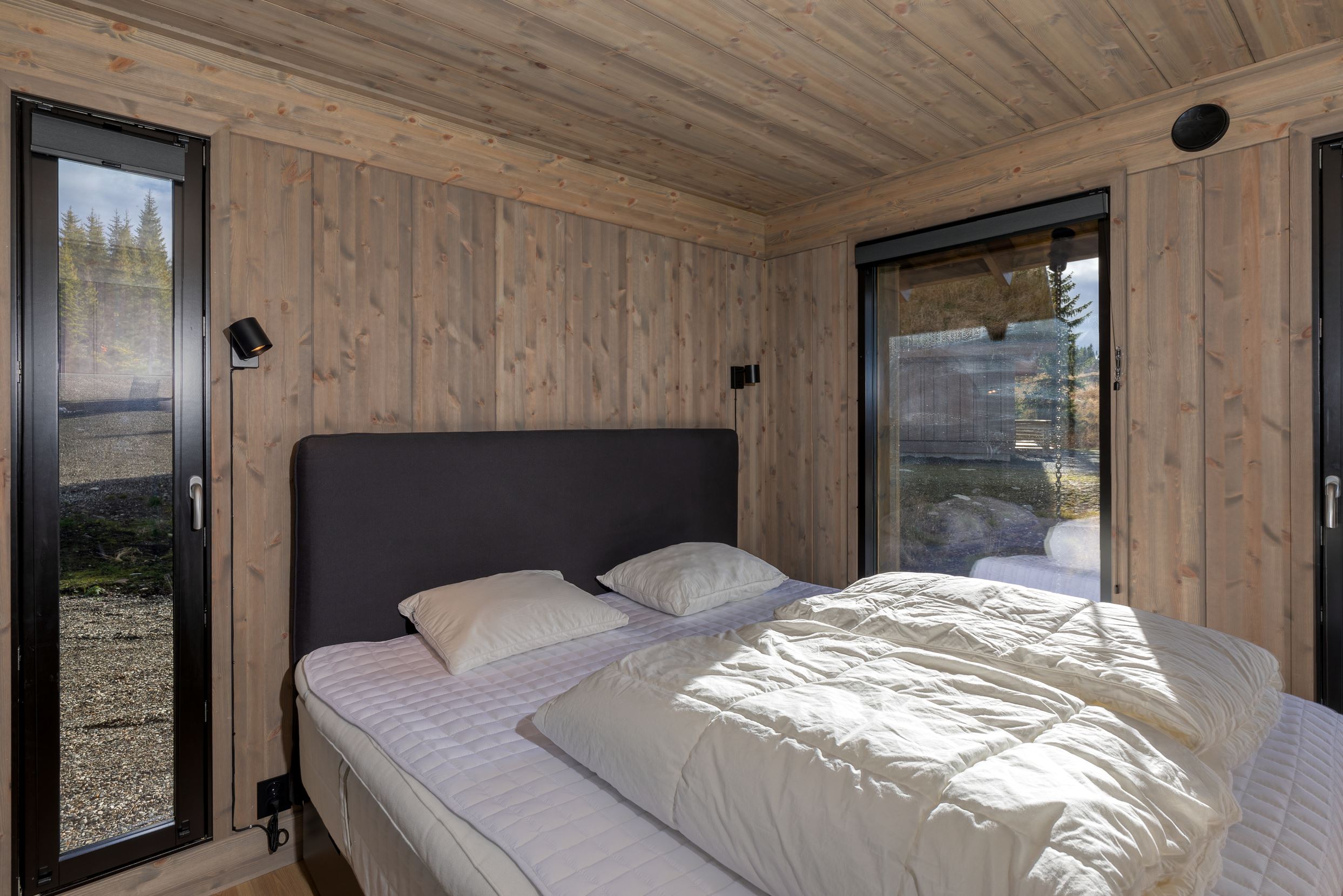 VINTERVEGEN 8
Newly buildt cabin with 4 bedrooms, 9-11 beds, 2 bathrooms and fully equipped kitchen, ski in/ski out right outside the door.
Perfect cabin where you can enjoy a skiing holiday to the fullest. You can reach the alpine slopes by skiroad, while the cross country slopes are right nearby, perfect for those who want to stay up in the mountain, but still have access to the slopes.

In the summer the cabin has a good location close to activities such as Downhill cycling, Hunderfossen familypark, Lilleputthammer and Lekeland. Great hiking oppotunities as well.

The cabin has a open floorplan, where the livingroom will contain a sofa, TV and a fireplace for cold winternights.
You can enjoy the view and the nature through top till bottom windows.

The kitchen is fully equipped with a refrigerator, freezer, stove, dishwasher, and microwave.
In addition to a nice diningarea for common meals.


4 separate bedrooms:
Bedroom 1: Doublebed 180cm
Bedroom 2: Family bunkbed 140 cm under, and upper singelbed 90cm
Bedroom 3: Doublebed 140cm
Bedroom 4: 2 x singelbeds 90cm
The livingroom upstairs can also be made as a bedroom with doublebed.

2 seperate bathrooms:
Bathroom 1: shower, toilet.
Bathroom 2: shower, toilet
Washing machine and dryer in seperate room.


Further information:
154 square meter, pets not allowed.
Firepan outside, Free wi-fi. Parking.
OUTDOOR JACUZZI IS NOT AVAILABLE !!